Riverstone Policies and Guidelines
Riverstone Policies
Riverstone policies are designed to make your stay a pleasant and memorable experience. Renters and guests shall adhere to the rules and guidelines to insure that you and your family have a safe and pleasant visit. The management of Riverstone reserves the right to deny admittance or require renters or guests to vacate the property if policies are violated.

Policies shall be provided at check-in. Guests are required to read and acknowledge in writing the policies and procedures.
Cancellation Policy
ALL DEPOSITS ARE NON-REFUNDABLE. CONFIRMED RESERVATIONS MUST CANCEL 30 DAYS PRIOR TO ARRIVAL AND YOU WILL HAVE THE OPPORTUNITY TO RE-BOOK DURING THE SAME CALENDAR YEAR, YOU CANNOT USE YOUR DEPOSIT FOR THE FOLLOWING CALENDAR YEAR. 100% OF THE DEPOSIT WILL BE TRANSFERRED TO YOUR STAY WHEN YOU RE-BOOK. IF YOU CANCEL COMPLETELY WITHIN 30 DAYS OF YOUR SCHEDULED ARRIVAL (EVEN IF THE RESERVATION IS MADE WITHIN 30 DAYS OF YOUR SCHEDULED ARRIVAL) WILL RESULT IN YOU BEING CHARGED FOR YOUR ENTIRE RESERVATION.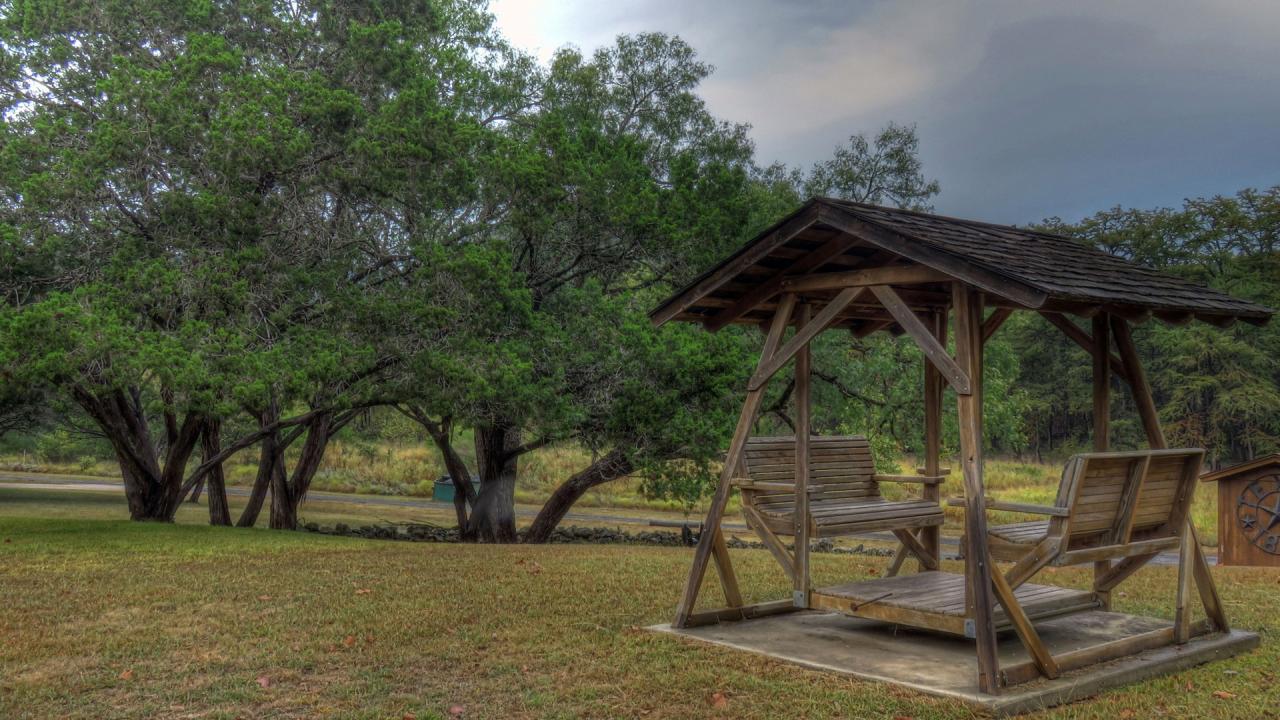 Guidelines
Guests must register upon arrival at the Riverstone office at 89 Roy Chisum Rd Leakey TX. If guests arrive after office hours, then an envelope with the procedures, keys and a map with directions to the cabin will be taped to the Riverstone office door. Guests will be required to come to the Riverstone office and pay the remaining balance and return the signed paperwork.
Guests should not invite non-registered guests to join them at the Riverstone cabins.
All guests are responsible for picking up their own trash and placing it in the dumpsters provided. Mesh bags are available at the office for your use on the river.
Outdoor fires must be built in the designated fire rings. Campfires may not be unattended and must be put out prior to going inside the cabin or leaving the premises. Do not have a fire in the fire ring if it is windy. Fires are not allowed by law if a Burn Ban is in place. NO FIRES MAY BE BUILT ALONG THE RIVER BANK.
Glass bottles are not allowed in or along the river.
Drive slowly in the resort and cabin area as there are often children playing outside.
Riverstone is family oriented. Offensive language or behavior, use of illegal drugs and underage drinking will not be tolerated.
Dogs are allowed at Riverstone. However, a pet policy must be signed at check-in. Pets are not allowed on furniture including couches and beds. A fee will be charged if dog hair is found on the furniture or if the pet causes damage to the property. Dogs must be kept on a leash and with their owner when outdoors. Owners are responsible for picking up after their pet.
Park on paved areas only. DO NOT PARK on the grass.
Smoking is NOT permitted in the cabins. Butts must be disposed of properly and not littered on the ground. A fee of $250 will be charged if a guest smokes inside a cabin.
Do not litter by throwing cans, bottles, butts, trash, etc. on the ground or near the river.
Fireworks and discharging of any type of firearms including BB guns, slingshots, water balloons, etc. is prohibited.
Pinatas and cascarones are prohibited.
The management of Riverstone promotes family vacations. Minors are expected to be supervised by adults, noise levels must be kept down and public intoxication is not appropriate.
The Frio River is a treasured asset. Littering and glass containers are not allowed on or near the river. Local law enforcement monitors the river.
Be respectful of other guests. Use of sound equipment is not permitted. Music should only be loud enough for the guests of your cabin to hear. This applies to the bank of the river as well. Quiet hours are observed from 10:00 p.m. until 8:00 a.m.
Prior to checking out, all cabin guests should remove all food from refrigerators. Dishes must be washed and put away clean. Trash must be gathered up and placed in dumpsters or outdoor trash receptacles. Upon inspection of the cabins after your departure, Riverstone reserves the right to charge for additional clean up. Fees start at $150. Excess garbage, dirty dishes left in sink or dishwasher, broken fixtures or furniture, missing amenities and damage to property resulting from gross negligence are examples of chargeable items.
Fees: $10/lost key.
All cabins have a maximum number of occupants allowed. This will be strictly enforced and those violating this restriction will be required to vacate.
Guests must be 21 years of age or older to reserve a cabin.
Check in time is at 3:00 p.m. Check out time is no later than 11:00 a.m.
Hold Harmless Agreement: "Lessee" shall include all persons occupying property leased from Riverstone Cabins Lessee agrees to protect, indemnify, save and hold harmless Riverstone Cabins including its officers, agents and employees from liability of whatever nature for any and all damages to property or to injury (including death) to any person or person arising from a visit to property owned or managed by Riverstone Cabins. The person signing the hold harmless agreement is responsible for conveying its contents to others in their party.